@littledessertshop Head to your nearest store to try our NEW vegan menu ? #desserts #desserttiktok #foodie #vegan #veganfood #veganfoodtiktok ♬ originalljud - absolutesnacc
Little Dessert Shop gets the green seal of approval from Vegan influencers after a successful launch night in Altrincham!
Little Dessert Shop launches a NEW Vegan menu with over 35 items in ALL DINE-IN STORES!
---
by Mu'azzam Ali
---
---
Little Desserts Shop's new vegan menu has officially launched in all dine-in stores across the UK and some lucky influencers got the chance to try it first!
Little Dessert Shop invited Manchesters' most elite vegan influencers to the Altrincham location to get the green seal of approval before the big launch!
The invited influencers were overjoyed at the full 35 items Vegan menu now available in all dine-in locations across the UK.
The menu includes vegan American waffles, fresh crepes, fluffy vegan pancake stacks and even Little Dessert Shop's iconic gooey cookie doughs all suitable for Vegans! Also available are delicious gelatos, sundaes and milkshakes!
Little Dessert Shop has also created a vegan version of their viral Dunking Box much to the delight of vegans everywhere! Take the hassle out of hosting with bite-sized brownies, pancakes, crepe rolls, fresh fruit and more!
Little Dessert Shop goes viral! - Our incredible influencer friends had wonderful things to say about the menu and the event itself.
"I didn't expect the menu to be as huge as it is. The waffles are absolutely out of this world. Overall I was so impressed with how well thought out the menu is" - @helensveganlife.
"I had such a good evening. I had a Lotus BiscoffⓇ milkshake with soya milk. The pancakes were so fluffy and delicious" - @ruwbabes.
Dessert lovers rejoice because you can now try the entire vegan menu in ALL of our dine-in stores right now! Head over to your local Little Dessert Shop! We have locations in major cities like Manchester, Birmingham, London, Glasgow and more! Click here to find out your closest store and get booked in now.
Dont dessert us! The new vegan may not be available online and for delivery… YET! Give us a minute to "bake it happen" Until then… You can still head to our dine-in stores and order for takeaway or eat in at one of our luxury locations!
---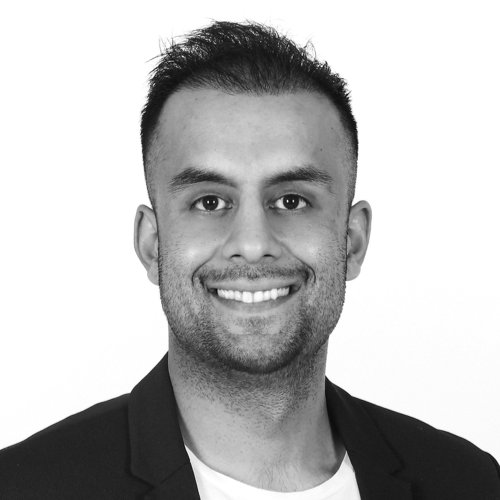 Mu'azzam Ali
CEO

Mu'azzam possesses a wealth of experience across multiple sectors. He plied his trade at major brands including McDonald's, Royal Mail and Waitrose before embarking upon his Little Dessert Shop journey. His current role within the company consists of property acquisition, brand strategising, store design and developing and defining food trends.
---