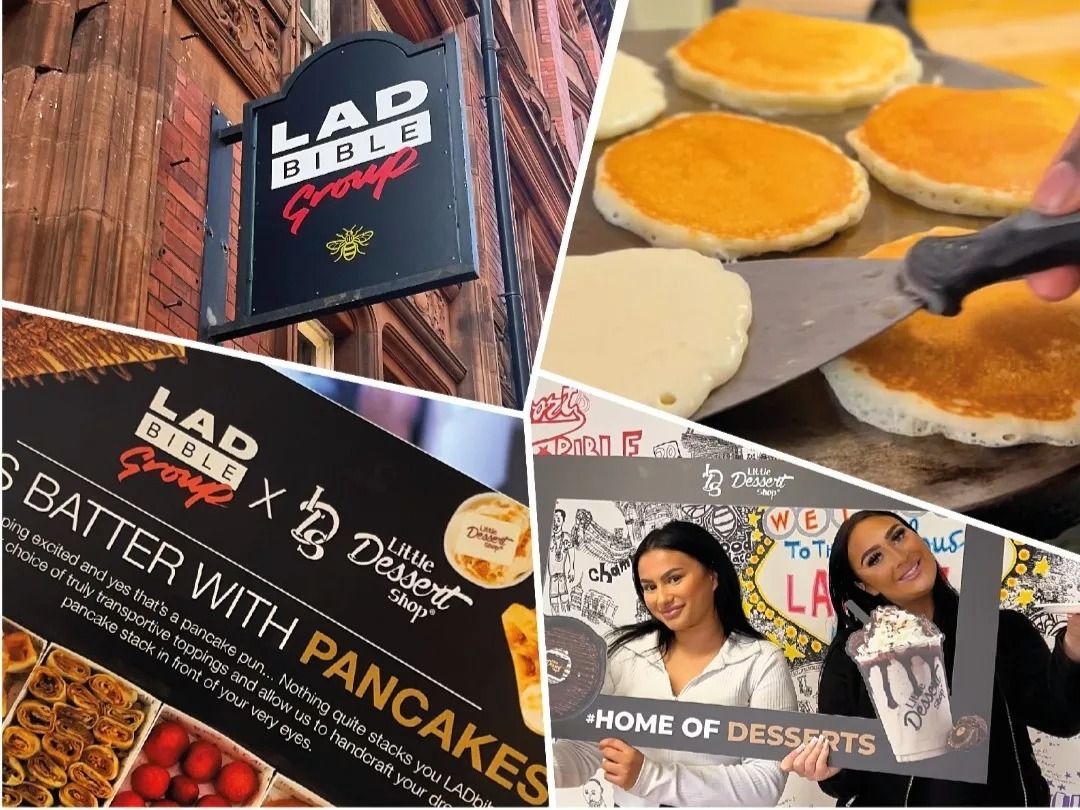 Flipping Heck! LADbible Group Join Forces With Little Dessert Shop To Create a Unique Pancake Day Experience
With 20,000+ video views on Instagram alone, eager dessert lovers were overjoyed with the ICONIC collaboration.
LADbible Group X Little Dessert Shop take over social media for Pancake Day.
Over 200 pancakes were cooked, flipped, and decorated at the LADbible Group head office in Manchester.
---
by Mu'azzam Ali
---
---
To commemorate Pancake Day, which in our opinion, is a flipping fantastic day (pun intended). Little Dessert Shop collaborated with the incredibly talented team at LADbible Group to create a unique pancake experience that took social media by storm.
With a global audience approaching one billion, the LADbible Group is one of the world's largest youth publishers. We knew straight away that LADbible Group X Little Dessert Shop were a match made in heaven.
With a one-of-a-kind custom menu and the help of our expert artisans, the LADbible Group were able to create their "Perfect Stack" right in front of their eyes and bring the Official Home of #Desserts to their head office.
Step 1: Select a base. Depending on the dietary needs of the team, we served either our famous American Pancakes or our new Fluffy Vegan Pancake Mix.
Step 2: Choose your toppings. Oreos, Lotus Biscoff, White Chocolate Curls, Milk Chocolate Curls, and fresh Strawberries were on hand for the team to indulge in.
Step 3: Choose your chocolate. To complete the stack, we provided the best chocolate sauce selection possible, including milk, white, vegan milk, white hazelnut, and salted caramel.
Over 200 pancakes were cooked, flipped, and decorated during the three-hour event and a selfie frame area was stocked up with goodies such as tote bags and brownie boxes (*hint* could Little Dessert Shop postals be on the way? *hint*).
"Working with Little Dessert Shop on Pancake Day was an absolute dream. They provided a wide range of toppings and made certain that the menu catered to everyone's dietary needs. From start to finish, everyone had a great time. We look forward to hopefully working with Little Dessert Shop again soon" - Shivani (LADbible Group).
Don't forget to follow our social channels to stay up to date with any future collaborations, exciting events, and more.
Craving Pancakes now? Place your order online now and save 10% OFF your first order with code "FIRSTORDER10".
CREDITS:
LADbible Group - Official LADbible Group Website.
---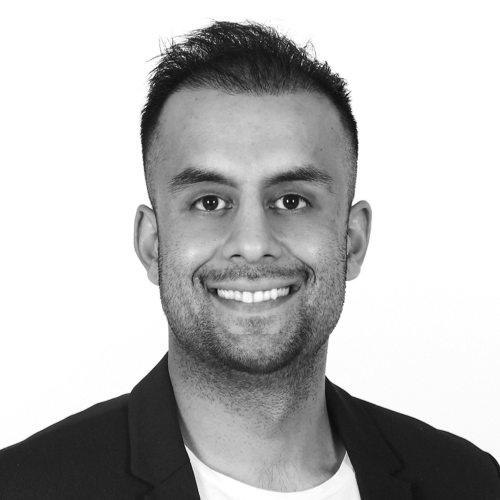 Mu'azzam Ali
CEO

Mu'azzam possesses a wealth of experience across multiple sectors. He plied his trade at major brands including McDonald's, Royal Mail and Waitrose before embarking upon his Little Dessert Shop journey. His current role within the company consists of property acquisition, brand strategising, store design and developing and defining food trends.
---