Abdu Rozik declares Little Dessert Shop the best dessert shop in the UK!
Abdu Rozik hails Little Dessert Shop the best dessert brand in the UK!
Social media star Abdu Rozik visits Little Dessert Shop Balham, Bullring and Altrincham!
Check out this behind the scenes look at energetic entertainer Abdu Rozik in Little Dessert Shop Balham!
---
by Mu'azzam Ali
---
---
Abdu Rozik is a Tajik singer who etched his name in record books as the world's smallest singer. Hailing from Tajikistan, Abdu Rozik shot to fame owing to his unique talent of singing Tajik rap songs. His presence can mainly be seen on the YouTube channel called Avlod media, which has over 350k subscribers.
The energetic entertainer has made taken social media by storm creating funny skits that are guaranteed to put a smile on your face.
Abdu made his way to the UK so of course, the social media star had to visit the UK's most instagrammable dessert brand!
Abdu began his Little Dessert Shop tour in London, Balham. The social media star started his day with an interview at the famous LadBible and made his way to Little Dessert Shop Balham to celebrate. Impressed by the amazing dessert selection Abdu promised the fans of Little Dessert Shop he would visit Birmingham the following day!
When Abdu Rozik arrived in Little Dessert Shop in Bullring he was greeted by a huge crowd of fans waiting to get a picture with the star! He showed off his killer punch as he knocked down a stack of Little Dessert Shop boxes!
The fun didn't end there! After his Manchester fans pleaded for him to visit Little Dessert Shop in Altrincham, Abdu made his way to the store! This time he got his apron on and got to work in the kitchen!
The social media star loved the epic dessert creations and officially coined Little Dessert Shop the best dessert brand in the UK!
Check out his killer dance moves and even better pancake-flipping skills in the video below!
---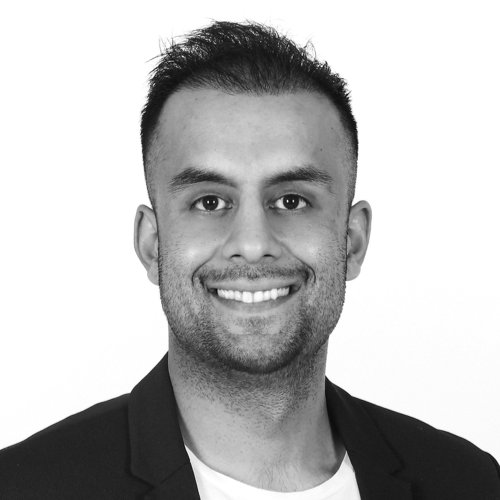 Mu'azzam Ali
CEO

Mu'azzam possesses a wealth of experience across multiple sectors. He plied his trade at major brands including McDonald's, Royal Mail and Waitrose before embarking upon his Little Dessert Shop journey. His current role within the company consists of property acquisition, brand strategising, store design and developing and defining food trends.
---